IT'S KIWI COOL
and Made Delicious!
People tell us that our New Zealand Native, Fruit and Flower infused Honey is quite simply, the most delicious tasting honey in the world. We think that's pretty cool. We'd love to hear what you think.

Pure, fresh and oh so natural… and the taste buds are partying.
SHOP ALL
Fruit
'n honey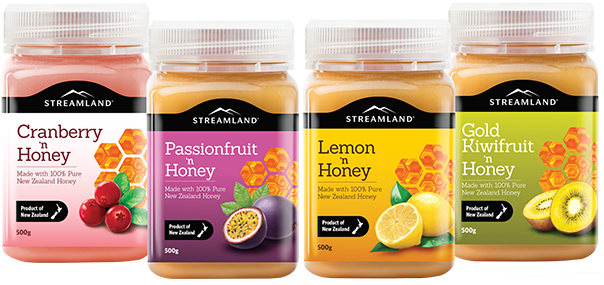 Full of
Zing!
It may be hard to beat pure honey… but our fruit-infused options are right up there, scoring high on the delicious scale. Check out these flavours. We have honey matched with: gold kiwifruit, lemon, cherry, ginger, cranberry and passionfruit.
Quite possibly matches made in heaven.
BUY NOW
Flowers
'n honey
Full of
Fragrance!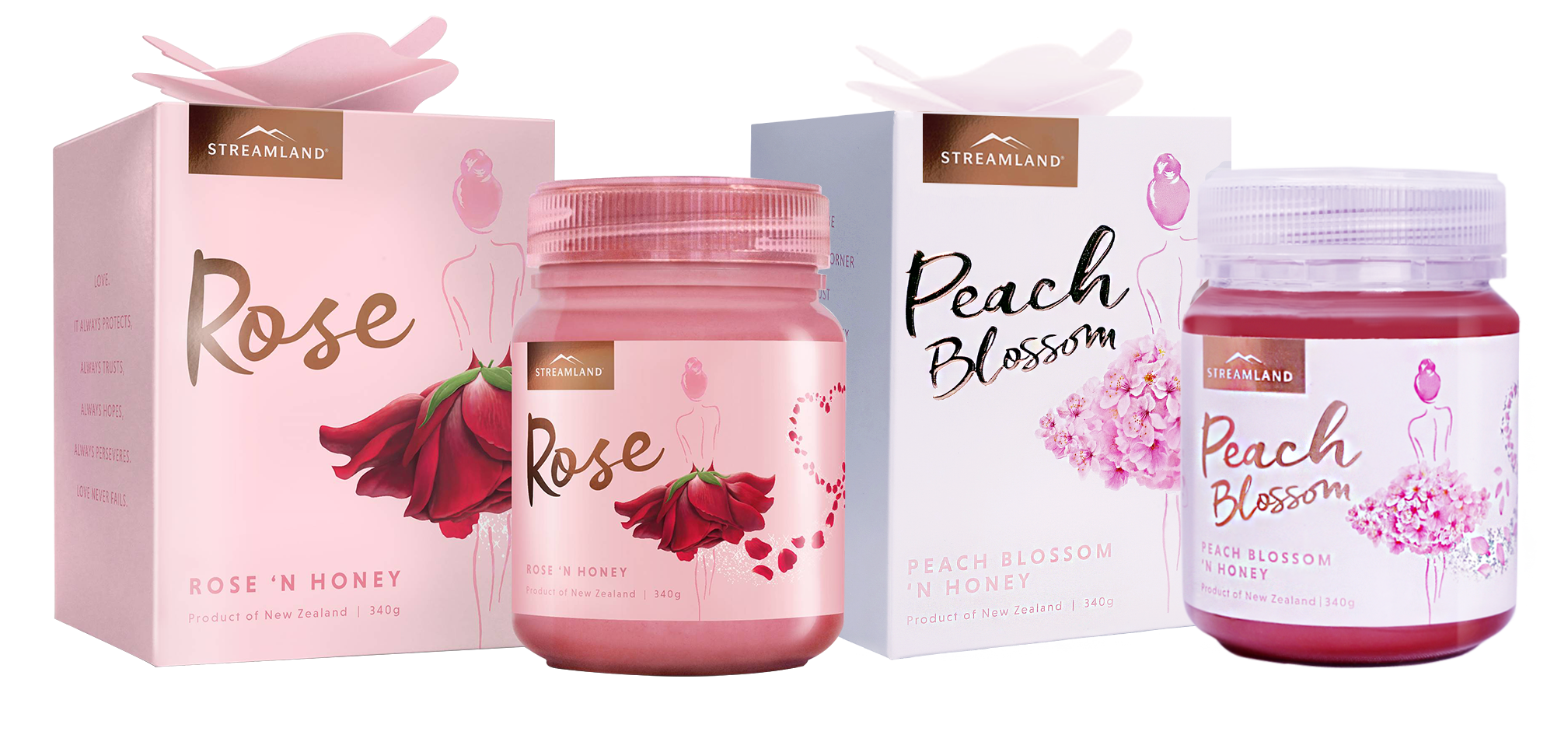 Two treats from nature – honey and floral wonder. 
Rose 'n Honey and Peach Blossom 'n Honey look gorgeous as well as tasting delicious. We can't promise it's a love potion, but it will put a smile on your face!
Manuka
honey
Full of
Fame!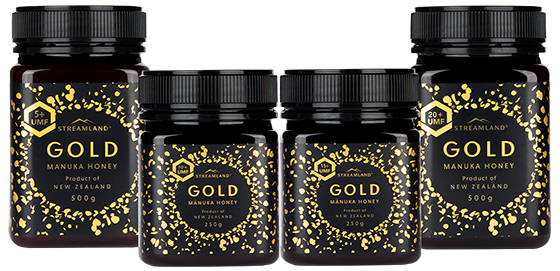 New Zealand's own, and the king of all honey, Manuka is sourced from the flowers of the Manuka tree (leptospermum scoparium) found in beautiful, remote areas. It's highly valued and we're happy to say Streamland can boast a full range of Manuka products including the best of the best, UMF 20+
BUY NOW
Natives
'n honey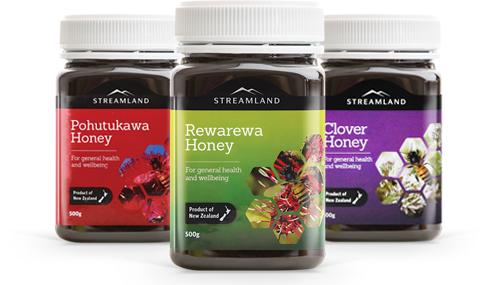 Full of
Tradition!
Our premium New Zealand Manuka Honey is supported by
Its native brother and sisters...
Kids
'n honey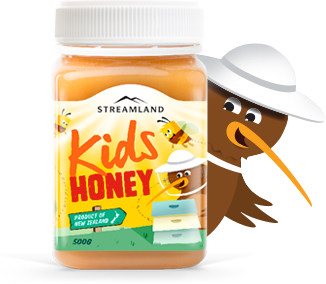 Full of
Smiles!
Of course, we are interested in looking after the not-yet-so-mature taste buds. We recognise it's wise to introduce this food group, with its many health benefits, into diets early on.
Streamland Kids 'n Honey is a great eating honey with a light, sweet flavour. Our honey is amongst the best in the world and Kids 'n Honey is here to help give your special young ones the best start. They'll be licking their lips!
Others
'n honey
Full of
Suprises!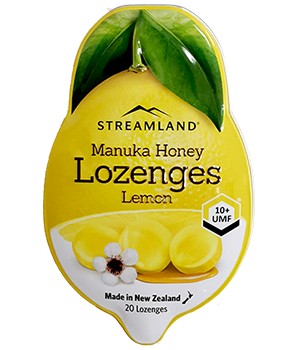 Honeycomb, lozenges, yoghurt mixes, molasses, honey mead wine… is there no end to the wonders of honey? Our honey is right there in all these products. We say, why limit the deliciousness. Kiwi Cool in so many ways.
Recipes
'n honey
We know our honey is a star performer all on its own. But, sometimes it's a complementary number – part of a mix of players. And so it is, that honey is a great addition to many recipes. Here's but a taste of some.
The honey world is just buzzing, with all sorts of activities to sink your teeth in to.
Check out what's coming up on the busy bee calendar.
Full of
Inspiration!